Is Zasha Boutique Sustainable?
MADE BY WOMEN FOR WOMEN
All of our garments are designed right here on the Sunshine Coast QLD and made off shore in mutiple ethical factories.
Here at Zasha Boutique we are pround to be ethically manufactured, and we are honoured to say that our factory meets our standards for ethical clothing manufacturing.
We love the idea of giving new safe opportunities to extremely skilled and talented people all over the world.
We also employ locally and will continue to provide employment opportunities to Australian women.  With Zasha Boutique, women can create independence, form friendships, learn new skills and receive opportunities for alignment and happiness.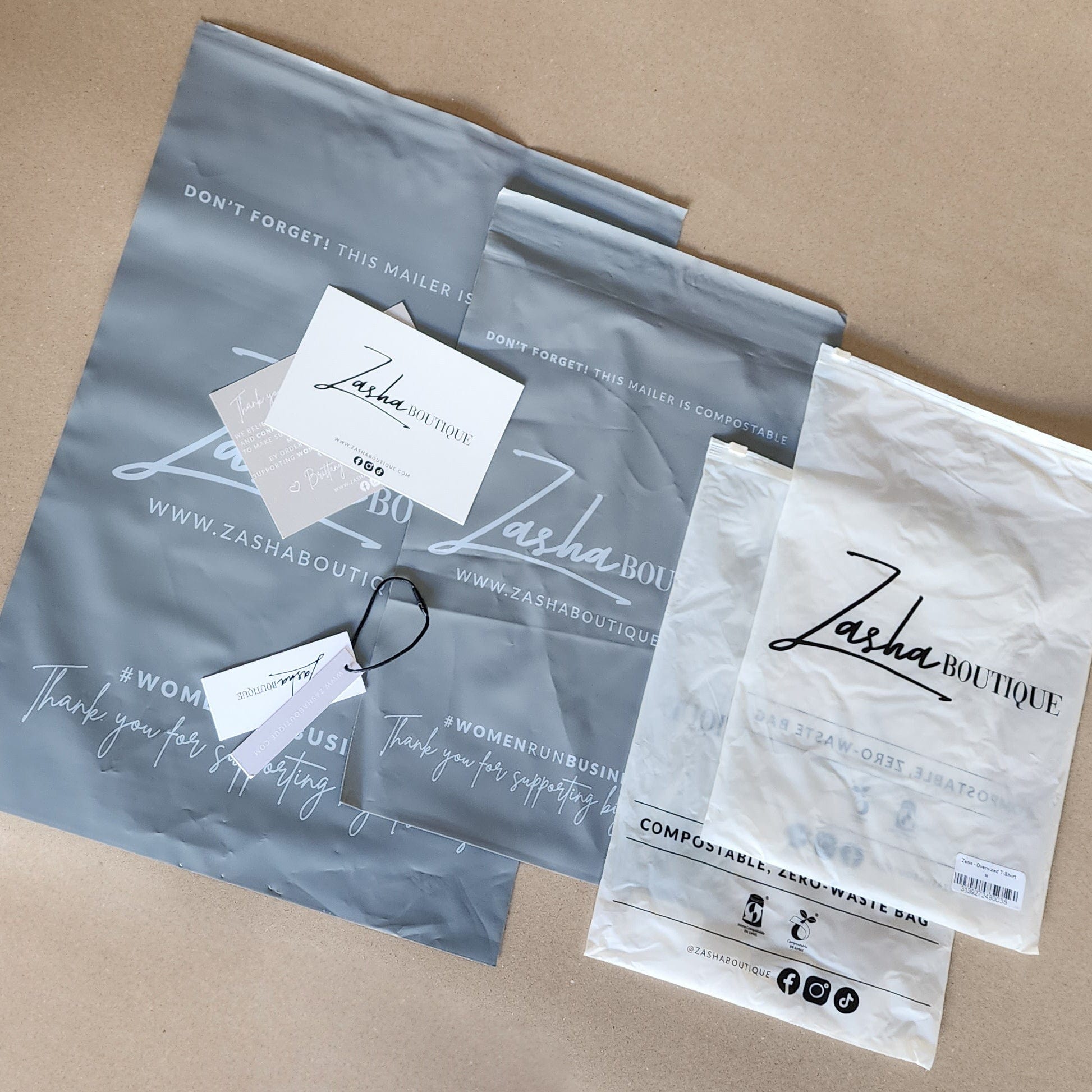 MORE THAN JUST OUR COMPOSTABLE MAILERS
IT STARTS WITH PACKAGING!
Sustainability is very important to us and we know that it is important to our customers as well.
We will never send you a garment in a cheap cellophane bag, as we care about the big and small things, down to every last piece of paper. For this reason, we use biodegradable mailing bags for every order we ship. All of our packages are shipped carbon neutral. We think that's pretty cool.
Our goal is to have every component of our packaging you receive to either go in the composter or recycling bin.
Sustainability at Zasha Boutique  goes so much further than just our compostable mailers and using recycled materials where we are able to.
" We value making a difference to the world, and if we can leave it a little better then found it, we think that's a win!"
DO YOU THINK WE COULD DO MORE?
OF COURSE! WE CAN ALWAYS DO MORE...
As a customer of any business, you have the power to instigate change in choosing who you shop with. If you think there is more we can do, please let us know by emailing us at: hello@zashaboutique.com
You can see more about the companies listed on this page here:
Carbon Footprint Calculator
No Issue Eco Packaging